1 piece 19mm Icosahedron Silicone Bead 100% Food Grade Silicone Icosahedron Bead BPA Free Baby Teething Necklace Bead
The 19mm icosahedron silicone beads are made of 100% food grade silicone.
Color options are as below.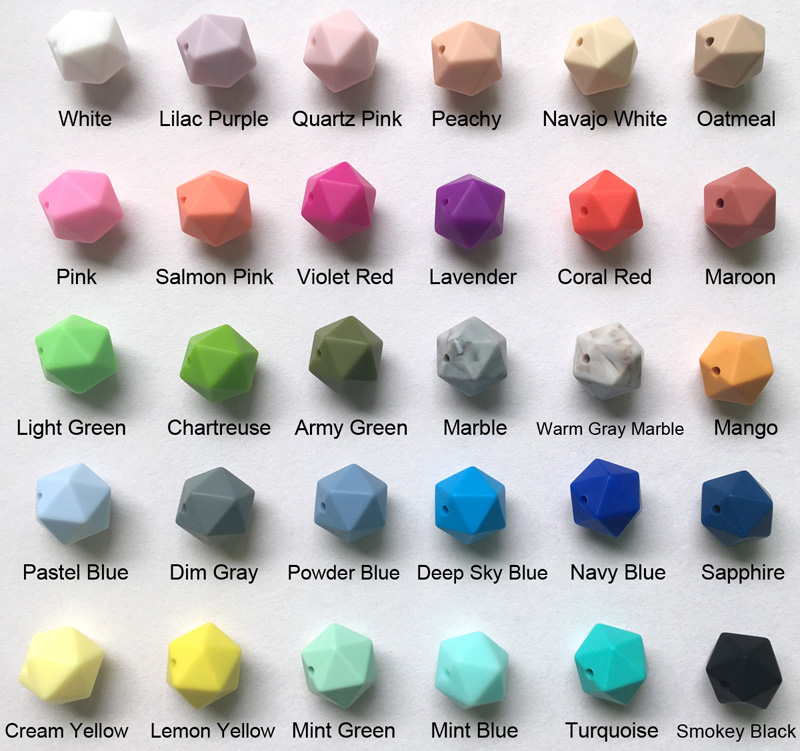 The biggest length of the icosahedron silicone beads is around 19mm.
The length is around 16.8mm from the hole's one end to the other end.
The diameter of the hole is 2mm.